Maritime Knowledge Shipping Sessions 40
The 40th Maritime Knowledge Shipping Session (MKSS) titled "Navigating our Way Through Chaotic Times" was held virtually.
This webinar is part of the MKSS, a series of seminars where insurance and maritime experts are invited to present insights and analysis on the current and emerging trends in the marine insurance and maritime sectors.
Invited speakers included:
• Mr Paul Hackett, Head of Marine, Energy & Engineering, Asia Pacific & MENA, Canopius Asia Pte Ltd and IUMI Facts & Figures Committee Member
• Mr Rama Chandran, Head of Marine – Singapore & Head of Hull & Marine Liability – Asia, QBE Insurance (Singapore) Pte Ltd and IUMI Ocean Hull Committee Chair
• Mr Paul Collier, Senior Associate, Clyde & Co Clasis Singapore Pte Ltd
•Mr Patrick Kirkman, General Manager, Insurance, BW Group
The first speaker, Mr Hackett shared an update on market outlook, followed by Mr Chandran, who shared an update on global ocean hull market. Next, Mr Collier shared about legal issues arising out of volatility in the world economy. Finally, Mr Kirkman shared about the impact of COVID-19 on shipowners' operations and future changes expected in operating vessels. The panel discussion included all the invited speakers, Mr Loo Tze Kian, Managing Director of LCH Lockton Pte Ltd as a guest panelist and Mr Nick White, Senior Consultant of London Offshore Consultants Pte Ltd as the moderator.
Maritime Knowledge Shipping Sessions 40
7 October 2020, Wednesday, 2:00 pm to 4:00 pm
Private event, registration required
REGISTER
Gallery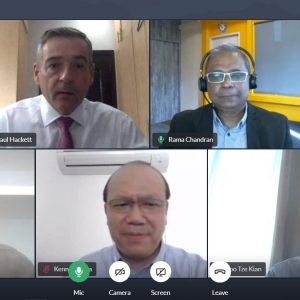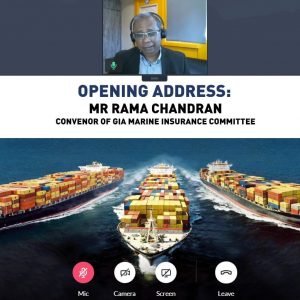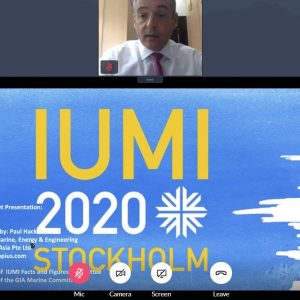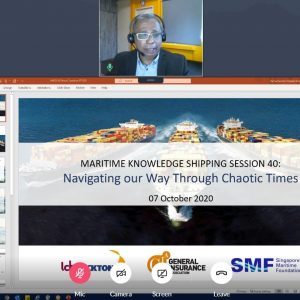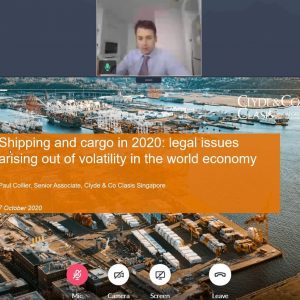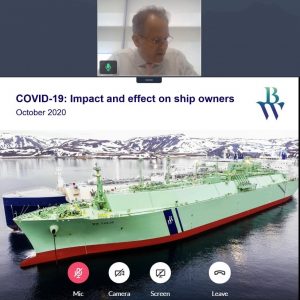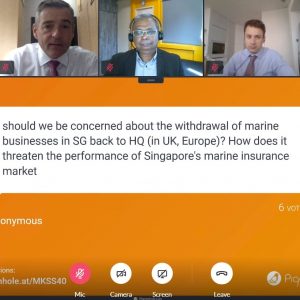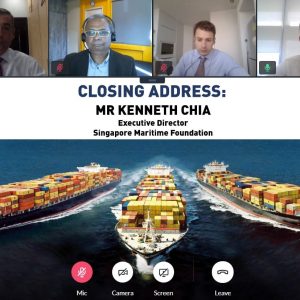 About the Organizer
General Insurance Association of Singapore (GIA)
Established in 1966, the General Insurance Association of Singapore (GIA) seeks to promote development of the general insurance sector and constantly works to make all aspects of general insurance easier and more effective for consumers, agents and insurers based in Singapore.
As a trade association, GIA is actively involved in the business community, representing the interests of member companies, and assists in identifying emerging trends and responds to issues affecting the industry.
Singapore Maritime Foundation (SMF)
The Singapore Maritime Foundation (SMF) was established on 27 January 2004 to facilitate dialogue and cooperation among maritime stakeholders from the public and private sectors. As the bridge between the public and private sectors, SMF aims to provide the industry with a clear and representative voice, and spearhead projects to boost its development.
SMF also organises and participates in a host of maritime events to strengthen the Maritime Singapore brand. To date, SMF has significantly benefitted from strong support from all sectors of the industry which has enabled the organisation to reach out directly to the community for new areas of work to improve the current maritime ecosystem.