MSC Connexions Forum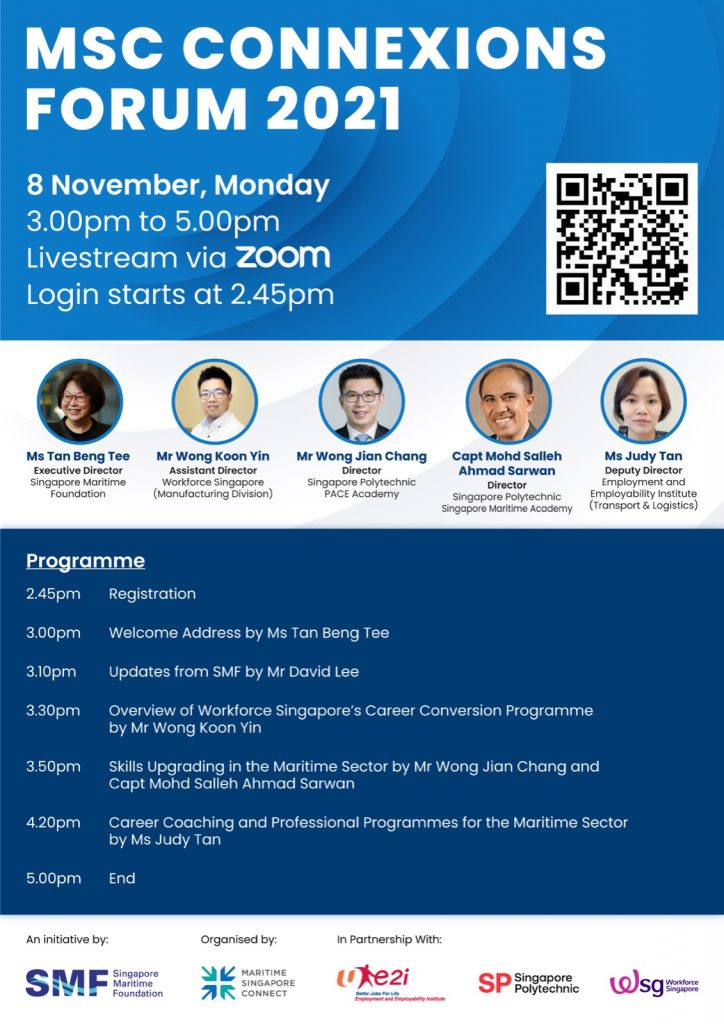 The Maritime Singapore Connect (MSC) Office held the 6th MSC Connexions Forum on 8 November 2021. This year's event offered insights on skills upgrading programmes for the maritime sector provided by our partners from Employment and Employability Institute (e2i), Singapore Polytechnic (SP) and Workforce Singapore (WSG).
The MSC Connexions Forum is an annual event organised specifically for HR professionals in maritime, as well as those working with students and jobseekers in the schools and career centres.
Check out our event recap: https://www.smf.com.sg/media-centre/publications-and-videos/articles/event-recap-2021-msc-connexions-forum/
---
*Photos were taken in line with Covid-19 Safe Management Measures
Gallery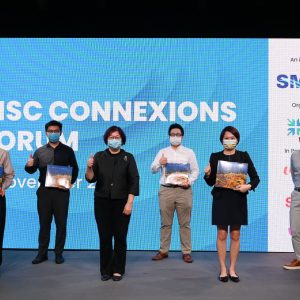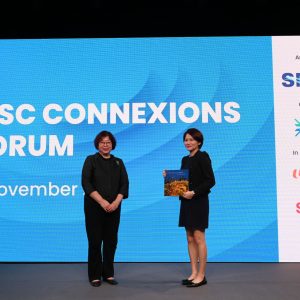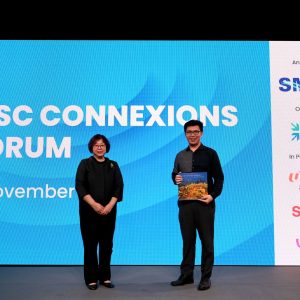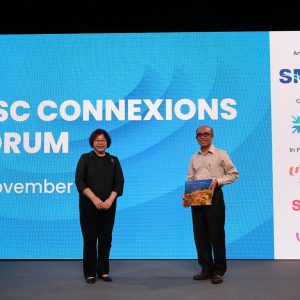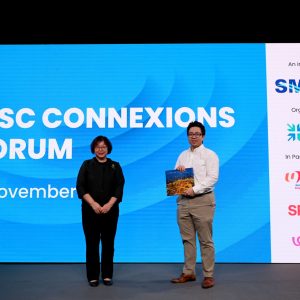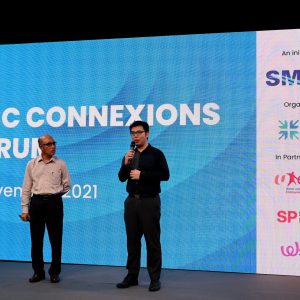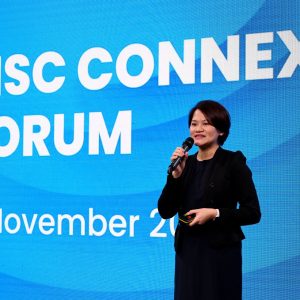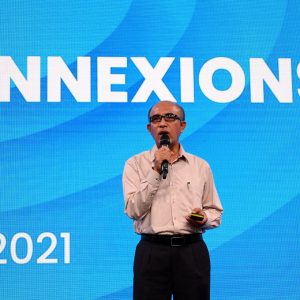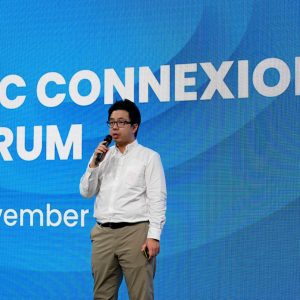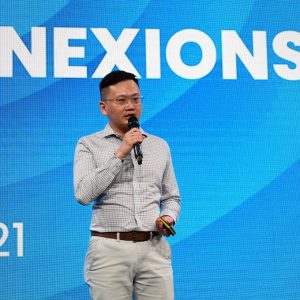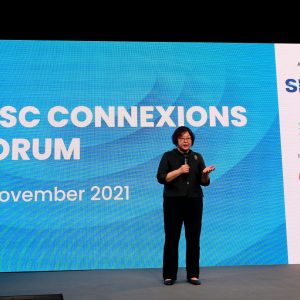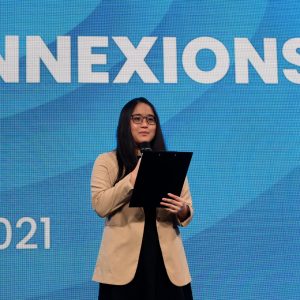 About the Organizer
The Maritime Singapore Connect (MSC) Office is a national initiative, supported by the Maritime and Port Authority of Singapore, as a unit under the Singapore Maritime Foundation, to elevate profiling efforts of the maritime industry, connect students and jobseekers to maritime opportunities, and provide Singaporeans with easy access to maritime careers, education and training opportunities. It offers maritime-related education and career guidance, links the industry with schools for internship and job opportunities, and organises outreach events and publicity campaigns.
For more information, visit us at www.maritimesgconnect.com