Maritime Knowledge Shipping Sessions Presentations
November 2019
MKSS 39 – Updates from International Union of Marine Insurance (IUMI) Toronto Conference 2019
Updates from International Union of Marine Insurance (IUMI) Toronto Conference 2019
Download Slides
August 2019
MKSS38 – The Future of Tomorrow – Strategic Changes in Singapore's Maritime Landscape
Introduction to Maritime Transformation R&D Roadmap 2030 and Managing Risks, and Nordic Plan and Institute Time Clause (ITC): How Do They Respond To Current Trends.
Download Slides
October 2018
MKSS 37 – Broadening Exposure in Marine Liability
Introduction to transport operators, terminal operators and marine professional indemnity cover.
Download Slides
January 2018
MKSS 36 – Disruptive Technologies and Cyber Risks
Cyber exposures in the shipping, logistics and offshore energy industry and insurance solutions on the horizon.
Download Slides
June 2017
MKSS 35 – OBOR: China's One Belt One Road
Clarifying OBOR through the China-Pakistan economic corridor.
Download Slides
January 2017
MKSS 34 – Insolvency in Shipping
Hanjin, 6 months on - legal reflections from an insurance perspective.
Download Slides
August 2016
MKSS 33 – Piracy in the Neighbouring Region
April 2016
MKSS 32 – Marine Risk Accumulation On Shore and At Sea
March 2015
MKSS 30 – The Maritime CAT Model
Integrating marine risk into a view of catastrophe exposure.
Download Slides
January 2014
MKSS 29 – Challenges in Managing Refrigerated Cargoes
MKSS 28 – Importance of Class On Marine Insurance and Claims
MKSS 27 – Trade Credit, Financing and Government Support
Videos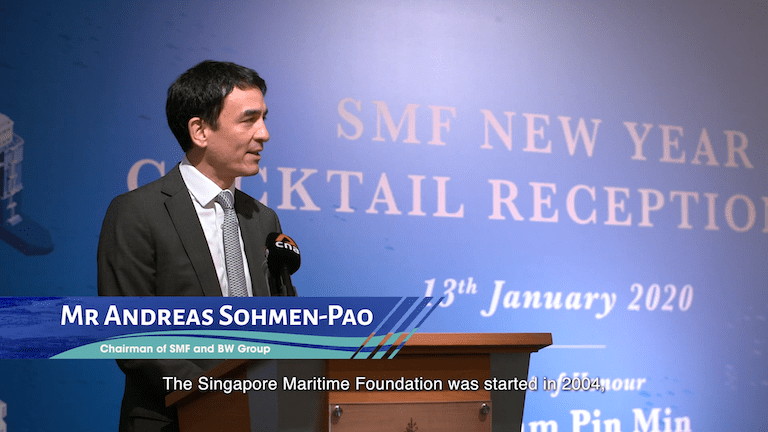 1:57
SMF New Year Cocktail Reception 2020 Event Highlights
SMF held its annual New Year Cocktail Reception at Four Seasons Hotel Singapore on 13 January 2020, which saw more than 250 industry leaders across all sectors of the industry in attendance.
READ MORE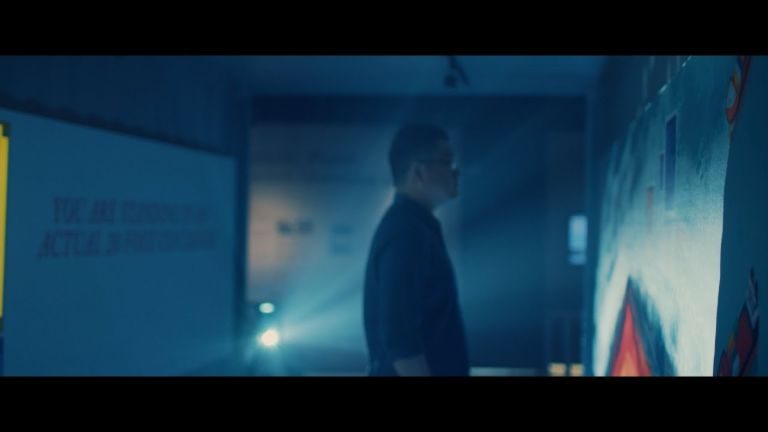 1:10
Maritime Profiling Video – Ship Supplies Direct
Challenging the status quo fosters a culture of innovation – Eric Chean, CEO and Co-Founder of Ship Supplies Direct, as well as Chin Rui, CTO and Co-Founder of SSD, share how SSD has helped maritime companies save time and money through the consolidation of deliveries.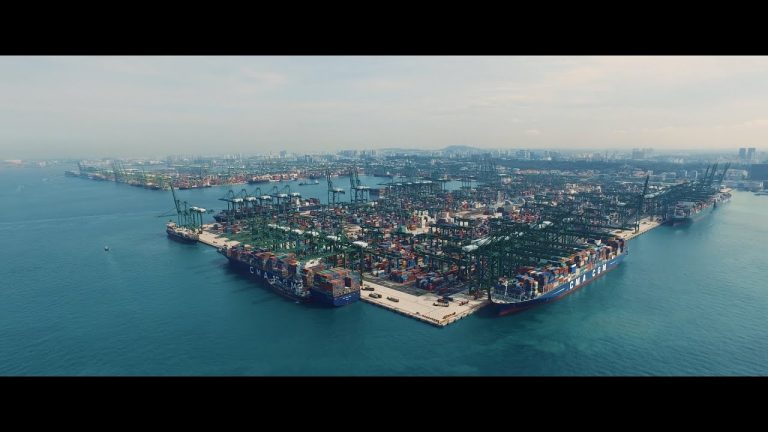 1:18
Maritime Profiling Video – ShipsFocus
In an industry as vast as the maritime industry, data is everywhere. Chye Poh, CEO and Founder at ShipsFocus and Wei Ting, Senior Analyst at ShipsFocus emphasise the importance of leveraging on big data to empower decision making, improve processes and drive greater productivity.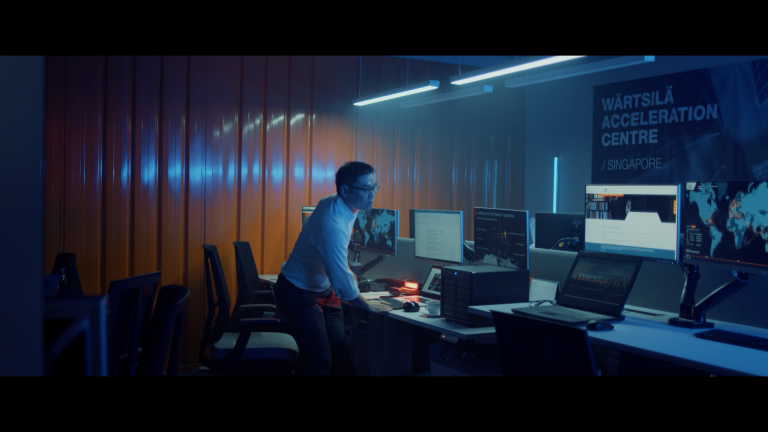 1:20
Maritime Profiling Video – Wärtsilä
Why is proactivity crucial to the development of a future ready nation? Chris Chung, Director, Digital Innovation & Strategic Projects at Wärtsilä, shares how Wärtsilä drives transformation in the maritime industry and turns next-generation challenges into opportunities.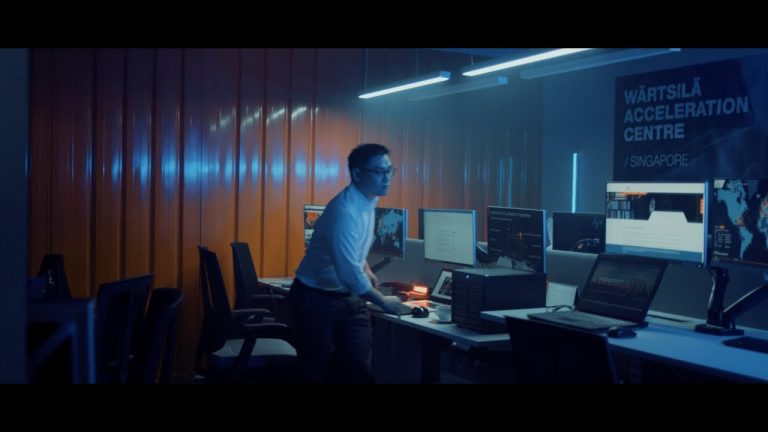 1:15
Maritime Profiling Video (2019)
More than 80% of the world's trade is carried by sea. Connected to 600 ports in over 120 countries, Singapore remains as one of the busiest ports in the world. What if we thought… bigger?
READ MORE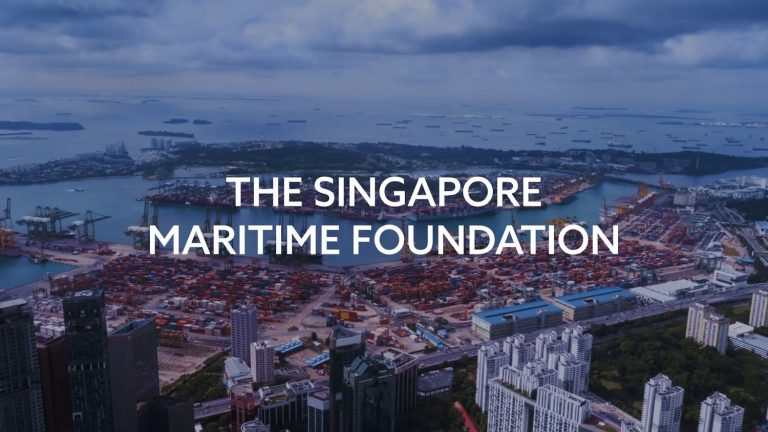 2:07
SMF Review Video (2019)
What an incredible year 2019 has been! Here's a recap of what SMF has achieved in the past year. Our initiatives would not have been possible without the support of all our partners.
Cheers to another great year ahead!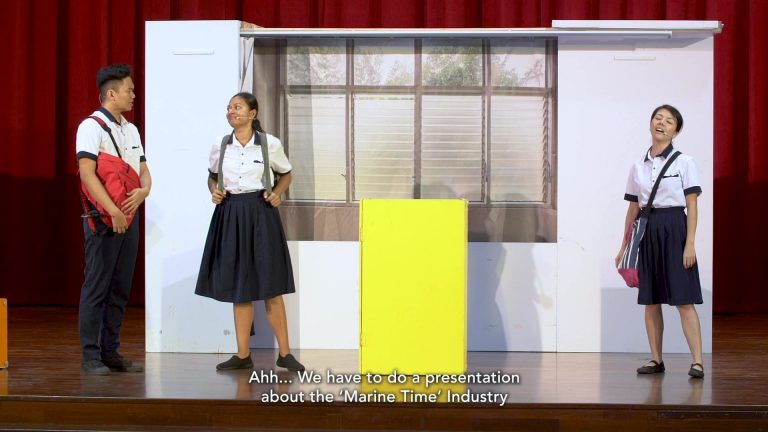 3:21
Maritime Skit (2019)
Three students from Wellington Primary School shared about their misconceptions regarding the maritime industry. After watching a Maritime Skit developed by SMF and theatre company The Necessary Stage, they realised that the maritime industry comprises so much more.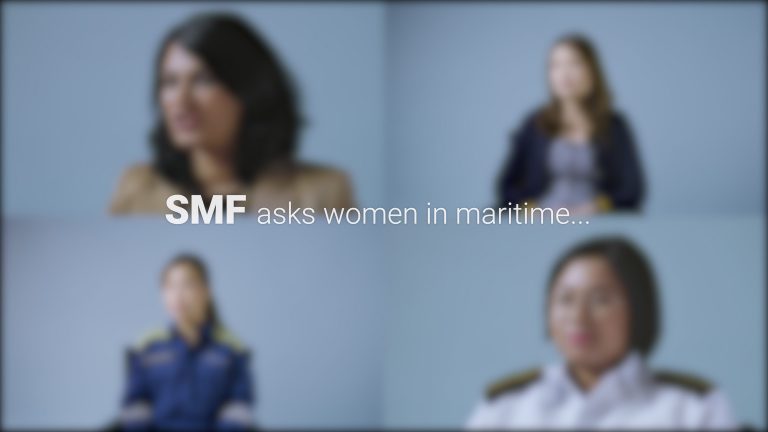 2:40
World Maritime Day (2019) – Empowering Women in the Maritime Community
To find out what it is like working in the maritime industry, we spoke to four women across different sectors in the industry – Alicia Leong from Munich Re Syndicate Singapore Pte Limited, Nabilah Huda from Pacific International Lines, Nidhi Gupta from Portcast Pte Ltd and Tiffany Khek from Jurong Port Pte Ltd.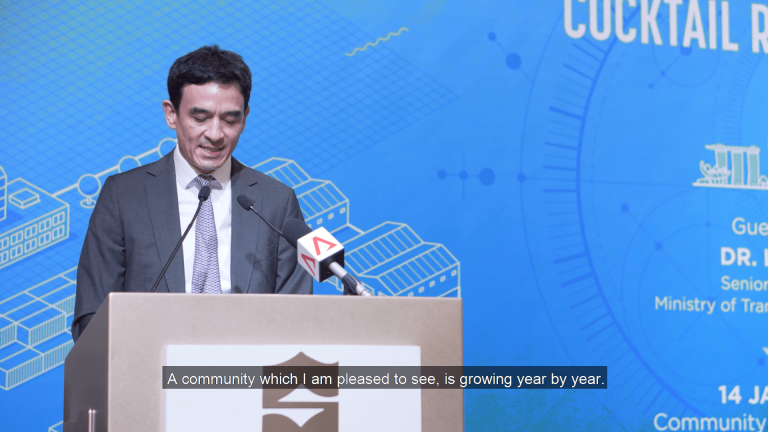 1:45
SMF New Year Cocktail Reception 2019 Event Highlights
SMF held its annual New Year Cocktail Reception at Shangri-La Hotel on 14 January 2019, which saw over 300 maritime leaders from the public and private sectors in attendance. Dr Lam Pin Min, Senior Minister of State, Ministry of Health, Ministry of Transport, graced the event and announced Singapore's maritime and port performance for 2018.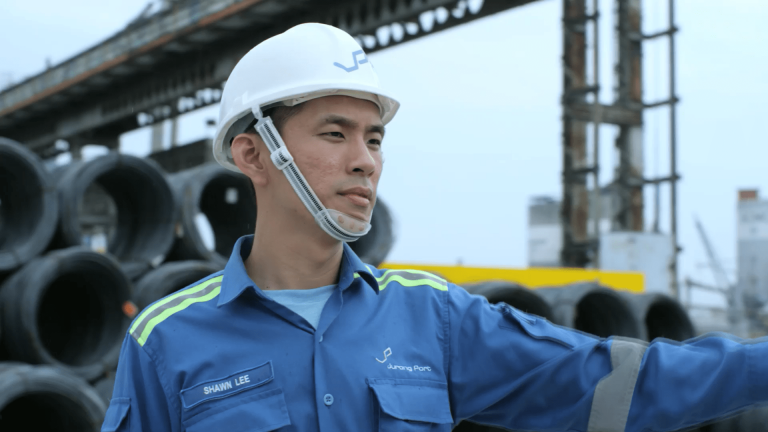 1:31
The Makings of a Maritime Workforce (2017)
The maritime industry is a vast and expansive one, comprising numerous professionals across the various sectors. This video features nine of such professionals – follow their footsteps to discover the integral role they play in ensuring the continued growth of the maritime industry.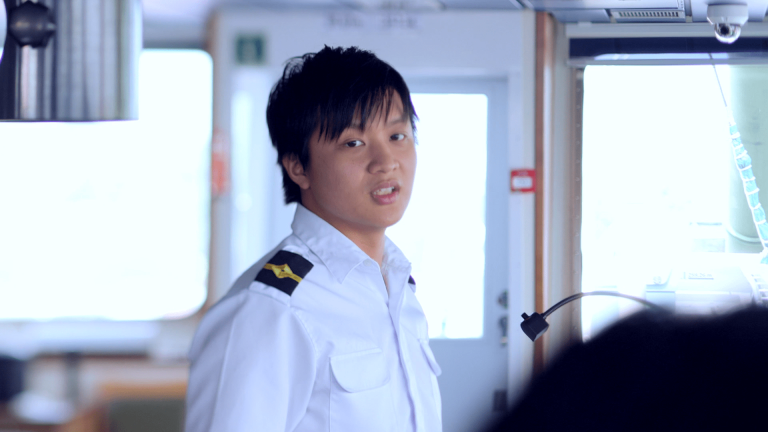 2:04
Maritime Profiling Video (2015)
The Singapore Maritime Foundation presents a showcase of 11 maritime careers across the shipping, port, maritime services, as well as offshore and marine sectors.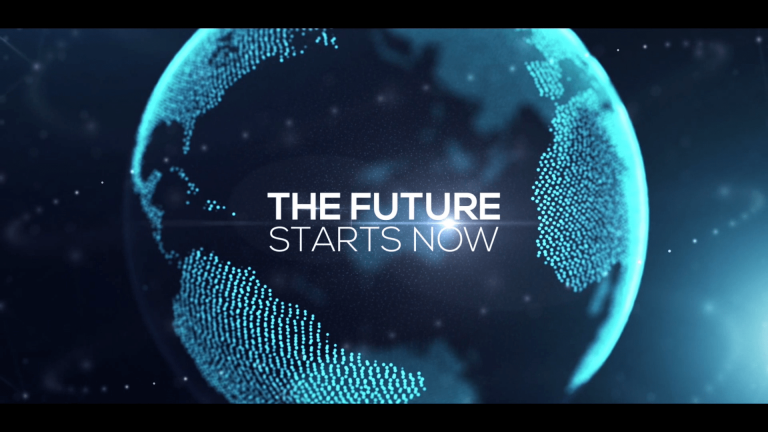 1:30
The Future of Maritime (2018)
With Industry 4.0, there are even more opportunities in the maritime industry than before. Follow our journey to uncover the vibrant and evolving maritime ecosystem!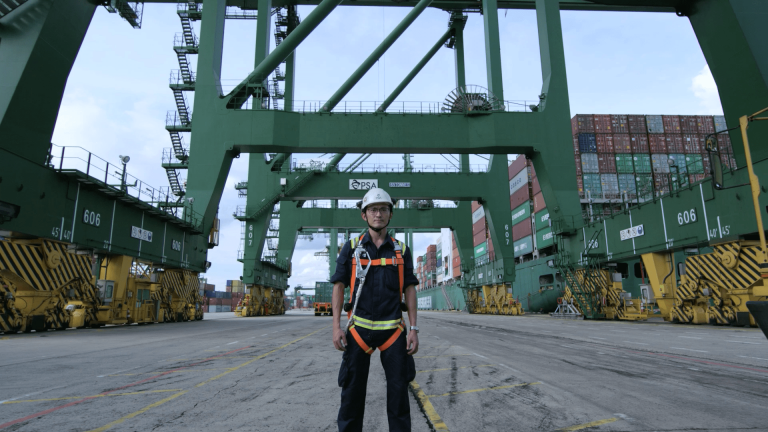 1:14
Life of a Port Equipment Engineer
Did you know that Singapore is the busiest transshipment container hub in the world? In a port that never sleeps, Xianhong and his team at PSA are vital to smooth crane operations.
1:32
Life of a Shipping Financier
Tze Chuan, a Shipping Financier at DNB Bank, derives satisfaction not just from closing deals, but also from helping maritime companies achieve their financial needs and being recognised as someone who is reliable and trustworthy.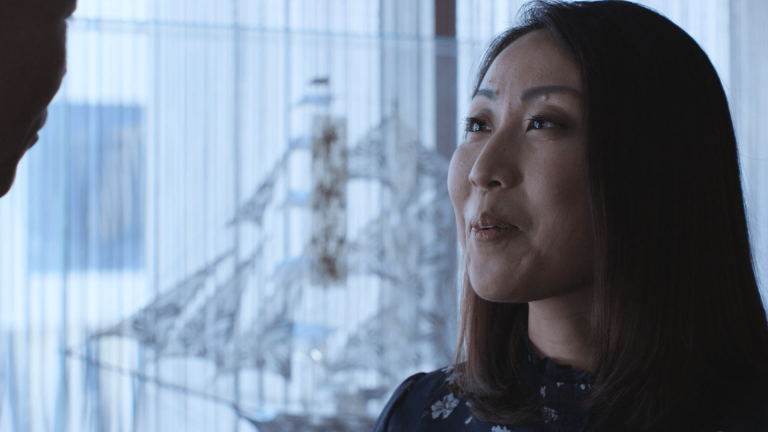 1:36
Life of a Shipping Operations Officer
As a Shipping Operations Officer with Pacific International Lines, Tracy Gaowen believes that people are assets. Part of her role includes ensuring that the organisation has a sustainable manpower pipeline.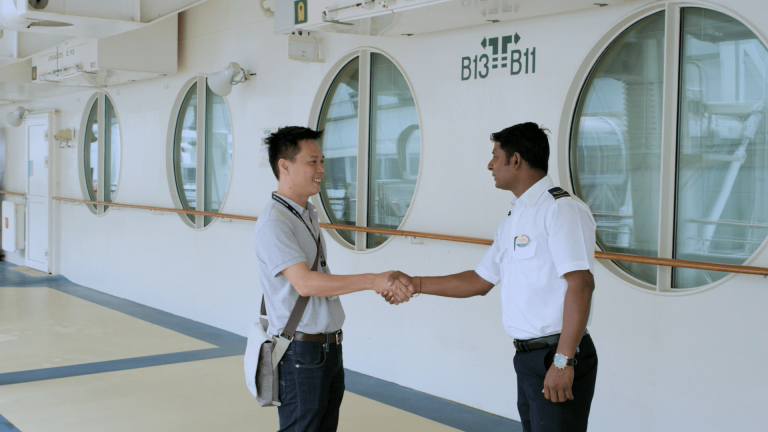 1:06
Life of a Ship Agent
Thomas Cheoh, a Ship Agent with Wallem Shipping Pte Ltd, enjoys meeting people of different cultures and nationalities. He facilitates ships' entry and departure from the ports, while adhering to the rules and regulations of individual ports.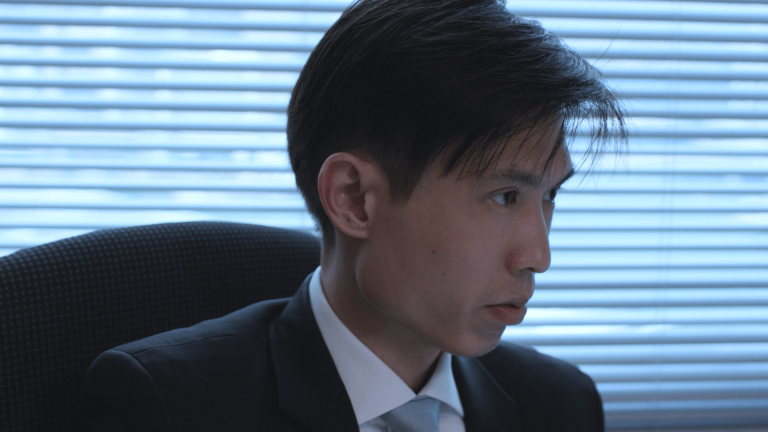 1:10
Life of a Maritime Lawyer
Maritime connects the world. Shawn See Toh, a Maritime Lawyer at Allen & Gledhill LLP shares that the multifacted and complex nature of law allows him to develop a critical mind and mental resilience.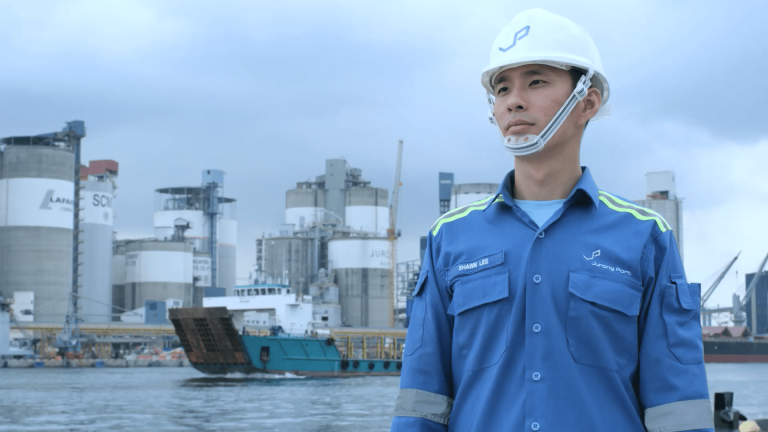 1:08
Life of a Port Operations Officer
Singapore is a leading International Maritime Centre. This is made possible by people like Shawn Lee, a Port Operations Officer at Jurong Port, who ensures that cargoes are loaded and unloaded efficiently.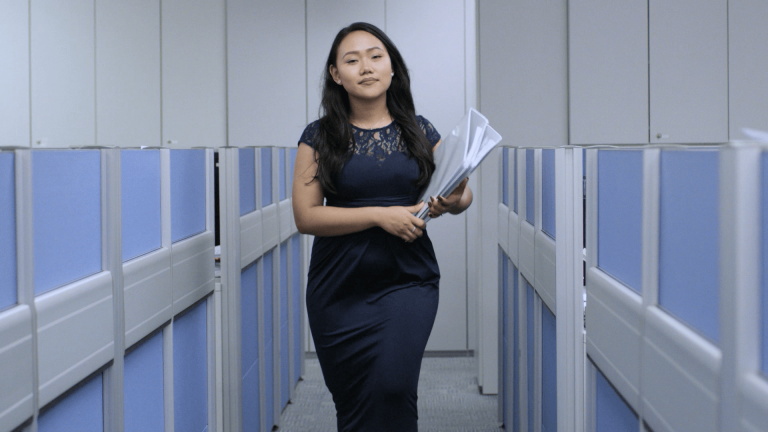 1:20
Life of a Post Fixture Officer
Norafah pursued her dreams to be part of the maritime industry. As a Post Fixture Officer at Anglo-Eastern Ship Management, she ensures that fixtures are concluded according to the correct interpretation of charter party clauses.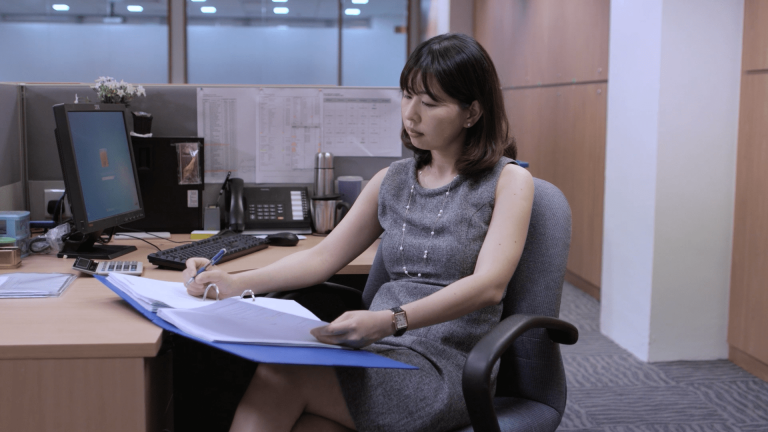 1:06
Life of a Marine Insurance Broker
Did you know that marine insurance is one of the oldest forms of insurance in the world? Michelle Pang, a Marine Insurance Broker with L.C.H. Lockton, acts as an intermediary between her clients and insurers, and provides sound advice to her clients.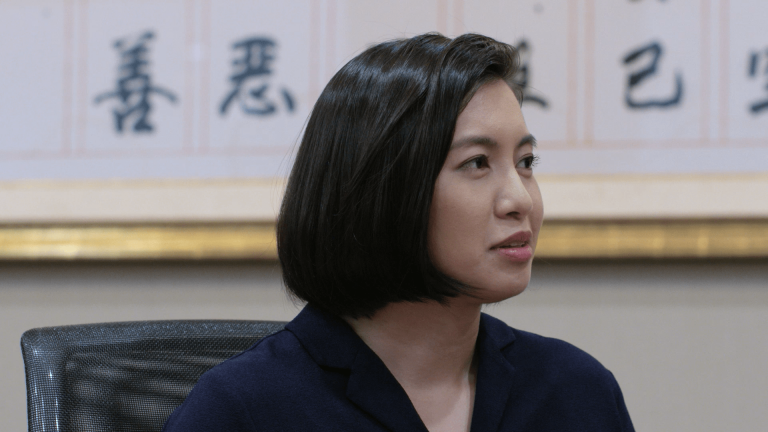 1:03
Life of a Ship Charterer
As a Ship Charterer with Pacific Carriers Limited, Audrey Wu meets new global challenges everyday. Her job includes ensuring the safety of cargoes and that ships are kept busy.
Load More
For media enquiries or questions related to any publications above, please drop us a message through our contact form here.