In an industry that transports more than 80% of globally traded goods, data-driven processes and insights can help enhance efficiency and overall productivity. In this article, Dr Shahrin Osman, Regional Head of Maritime Advisory, SEA, Pacific & India at DNV GL, discusses the importance of leveraging big data in the maritime industry and actions to take moving forward.
'Big data' has become a buzzword in recent years, as the maritime industry sails towards an increasingly digitalised future. So, what is it? Big data refers to a large amount of data that requires advanced tools to analyse, store and process. Sectors such as finance, healthcare and banking have benefitted greatly from the utilisation of big data. In recent years, the maritime industry has started to leverage this, creating new opportunities for many players in the industry, such as ship owners, charterers and operators.
In a report commissioned by Trelleborg Marine Systems, the maritime industry generates 100 to 120 million data points daily from various sources such as ports and vessel movements. By leveraging insights generated from big data, organisations can increase overall operational efficiencies and create opportunities for growth.
Dr. Shahrin continued by sharing some services in which DNV GL has employed big data, which has received positive feedback.
"Our Port State Control (PSC) Planner helps ship owners understand and anticipate vessel inspection criteria, allowing them to take the necessary actions when their vessels are in danger of failing to meet these criteria," he explained. Based on actual Automatic Identification System (AIS) data, the ship's risk factor and the PSC inspection window of the corresponding Memorandum of Understanding (MoU) will be shown at a single glance on DNV GL's platform.
"To help customers manage their survey requirements more efficiently, with respect to time, scope and cost, we have introduced Smart Survey Booking, providing notifications of upcoming, cost-effective combinations of surveys as well as transparency on estimated travel and overtime cost in advance," added Dr Shahrin. "Big data is also used in DNV GL's Direct Access to Technical Experts (DATE), a 24/7 technical helpdesk, to support our customers in a faster and more efficient manner."
Investing in technology, people and processes
The first step to leveraging big data is having sufficiently advanced technological infrastructure. Presently, many maritime companies have already embarked on the digital shift, focusing on technological solutions to improve and optimise work processes. On top of having the right infrastructure, companies should ensure that their cybersecurity efforts are sufficient in safeguarding sensitive data. Despite the numerous benefits that big data has to offer, some companies may be reluctant to invest in technology due to insufficient resources, or the lack of clarity and certainty of the returns.
The human element is also critical to digital transformation.
"One of the most common problems that organisations encounter in the digital transformation journey is the commitment from everyone in the leadership team to start on the journey together," shared Dr Shahrin. "Most projects tend to get stalled or fail to achieve objectives due to poor management processes."
However, that is not to say that it is just about the leaders or those in the Information Technology (IT) department. The entire workforce needs to have the right mindset and be well-equipped with the right skills to benefit from digitalisation and big data.
"DNV GL has established various other digital innovation programs and initiatives for employees to benefit from big data," said Dr Shahrin. "We collaborated with INSEAD to design a 'Leading the Digital Transformation Programme' for our senior management, to ensure full commitment from the top. This program was further extended to heads of departments, team leaders and digitalisation champions throughout the organisation via online modules. Subsequently, in early 2019, we jointly developed a Digital Transformation Program with a leading learning partner for all employees worldwide."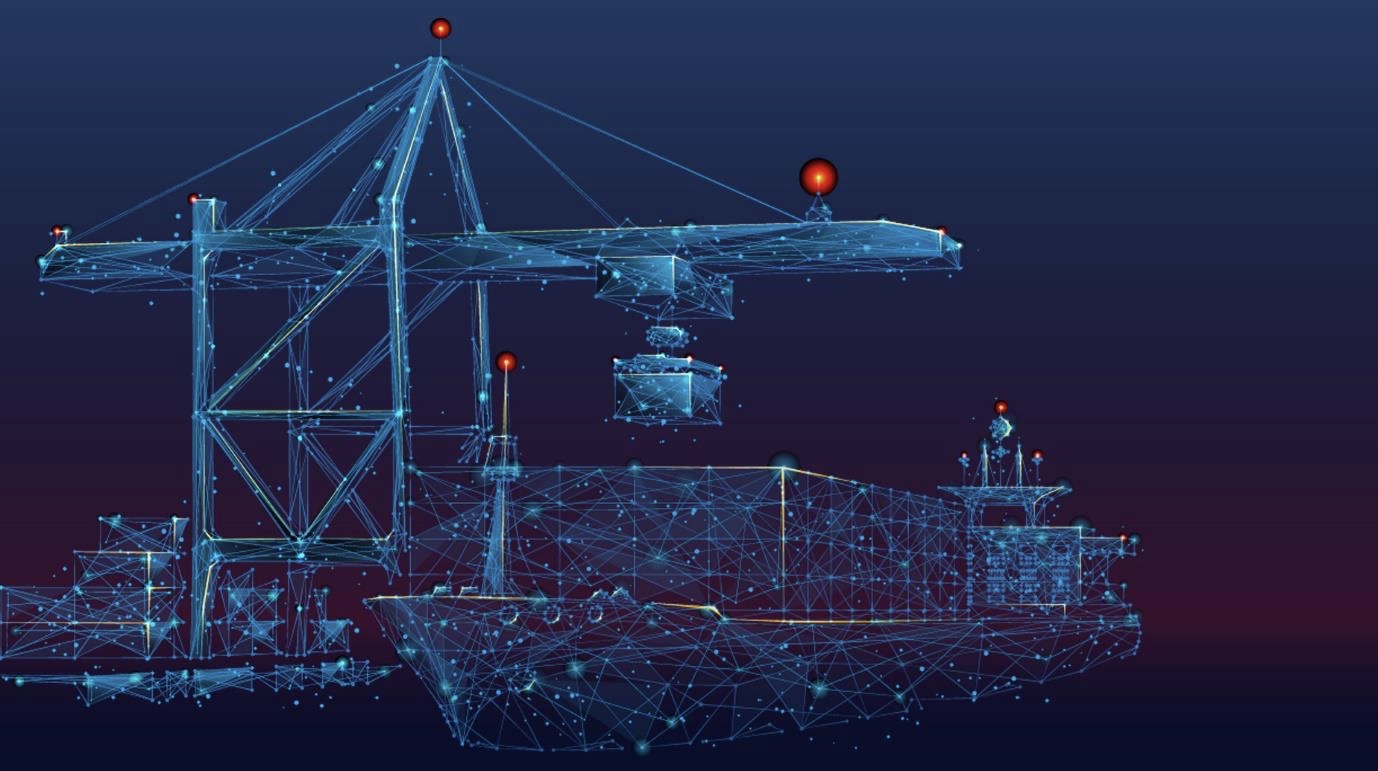 Foreseeing an increasing dependence on big data in the maritime industry in the coming years, Dr Shahrin recommends for maritime companies that are new to digitalisation to first develop a data strategy and data governance internally. In addition to gathering data, companies need to learn to analyse and create value from it. The ability to create value lies not only in the quality of the data but also in how well the data is managed within companies.
"Maritime companies can start their journey by participating in this complimentary self-assessment created by DNV GL to understand their organisations' data management proficiency," shared Dr Shahrin.
Plugging the gaps
To further improve performance and efficiency in the industry, data sharing and collaboration amongst maritime players throughout the supply chain should be encouraged. Yet there is still much to be done in this area.
"One of the key areas to promote data sharing is to continue focusing and investing in data standardisation. Just like how standards are used in other industries to achieve economies of scale, having these standards in the maritime industry would not only help to promote data sharing and collaboration but also facilitate integration and interoperability," explained Dr Shahrin.
In an increasingly digitalised future, maritime companies are recognising the importance of collecting and turning data into actionable insights to optimise processes and remain competitive. Since technology and people go hand-in-hand, aside from a continuous effort in upskilling the workforce, companies should invest in attracting young talents who are well-equipped with the right skillsets to transform the industry.
As organisations become more informed and initiate actions, the maritime industry will benefit in the long run as it becomes more dynamic, adaptable and prepared to address future challenges.
Continue Reading
2 December 2020 Singapore's journey from a port city to a Global Hub Port and leading International Maritime Centre (IMC) has not been an easy one. In this article, we hear from Mr. Chua Chye Poh, Founder and Chief Executive Officer (CEO) of ShipsFocus Group, and Prof. Lee Loo Hay, Director of the Centre for…
6 October 2020 Mr Punit Oza, Executive Director and Registrar of Singapore Chamber of Maritime Arbitration (SCMA), shares with SMF six ways to resolve maritime disputes smartly and effectively, from paying attention to the dispute resolution clause in the contract, even before there is a dispute, to using SCMA to resolve those disputes. Let me…
19 August 2020 The MaritimeONE Scholarship Programme, administered by the Singapore Maritime Foundation (SMF) since 2007, is an industry-backed initiative which aims to nurture talent for the maritime industry by empowering scholars to act on excellent opportunities for personal and professional growth. It is heartwarming to see that the collaborative efforts of the maritime community…