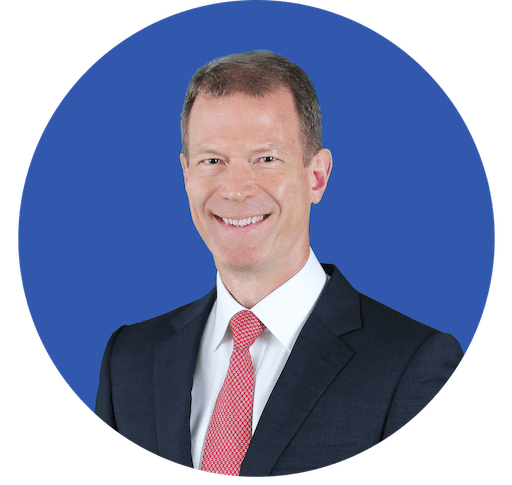 Steen Lund, Chairman of the Singapore Shipping Association's Digital Transformation Committee
Digitalisation is key for the maritime industry to stay relevant as future trade will largely operate in a digitised environment.
Steen Lund, Chairman of the Singapore Shipping Association (SSA)'s Digital Transformation Committee (DTC), shares with SMF how industry stakeholders are supporting maritime companies on their digital voyage and the opportunities arising from digitalisation. The recent formation of the DTC in June 2019 aims to bring its members together to discuss technologies and cultivate a digital-centric mindset that pervades the maritime industry.
It is no longer a question of when, but how. Digitalisation has already made large-scale and sweeping transformations across industries, and the adoption of new technologies continues to rise. Organisations are left with little choice but to make fundamental changes to their business processes, or risk getting left behind in an increasingly competitive environment. Digital transformation has become the key to survival for most industries – and maritime is one of them.
While the maritime industry has commenced its digital journey, the progress varies within. In an industry known for being traditional, widespread change does not occur easily. For example, while some businesses may have adopted new technologies such as Robotic Process Automation (RPA) to improve productivity and operational efficiency, others still rely on traditional hard copies for certifications or business transactions.
That being said, it is understandable for the unknown to be met with anxiety. New technologies, being unfamiliar and untested to many, require investment in time and resources to understand and become comfortable with. Organisations might be deeply vested in legacy systems, which are difficult to break free from. Other considerations include job displacements or increased investments. However, resistance to change could result in companies becoming obsolete over time, especially with the competitive climate today.
Starting from within
Our generation is fortunate to experience a rapid and deep transformation of our business models through the infusion of technology – processes such as data entry, document management, procurement and scheduling can be automated. Over time and with incremental application in other business areas, companies are on their way to create value or revenue generating stand-alone ventures that either augment existing core business or a whole new vertical or company.
Industry support
Therefore, it is imperative that companies receive the strong support of the government and various industry stakeholders as they navigate this digital era. SSA undertakes many initiatives to help transform the industry through creating awareness of easy-to-implement solutions that are affordable to member companies to help them embark on their digital voyage. For member companies that have more ambitious plans, SSA links them up with funding agencies to help realise their aspirations.
As the Chairman of SSA's Technical Committee previously and now its DTC, I have been actively connecting and collaborating with government agencies such as MPA and Infocomm Media Development Authority (IMDA), industry stakeholders in start-ups or established technology companies to explore technologies such as RPA, blockchain and 3D printing, in the desire to employ such technologies not just within Maritime Singapore but within the global shipping community. In an increasingly globalised environment, knowledge sharing is essential in exchanging best practice as we learn from one another.
The road ahead
I look forward to using technologies such as artificial intelligence and robotics to help eliminate laborious but required procedures such as information authentication and assessment, as well as track and analyze data that can assist us in making smart decisions for sustainability practices.
However, while artificial intelligence and blockchain technologies are rapidly proving great use cases and will continue to do so, I believe we are still only scratching the surface when it comes to connecting the ship to the shore staff. Most ships still communicate their operational states via the good, old noon report. VSAT communication provides a reliable transport of data from ships to shore and opens a plethora of use cases, that spans themes such as safety-related actions, situational awareness, human element in decision-making and operation, bunker and route optimization, predictive maintenance, automated alert handling, transparent stock keeping, analysis of hull and propeller degradation.
As technology is used to build transparency and trust in the entire business eco-system, we get more time and resources to focus on what matters most to businesses as well as the lives of our colleagues at sea and on shore.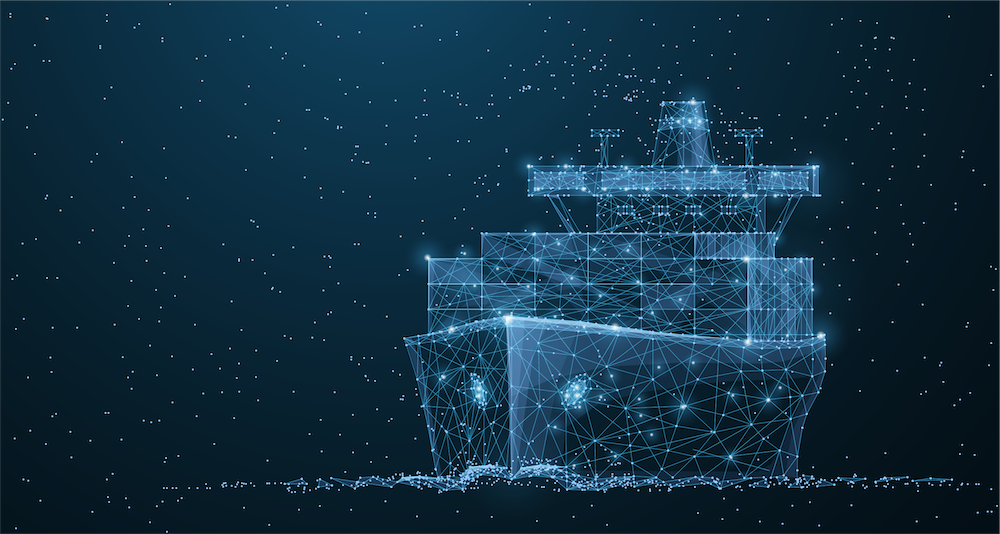 Essentially, digitalisation is here to stay for the long run. Embracing digitalisation equals enhancing productivity and improving operational efficiency and customer experiences while potentially reducing costs. What, where and how it will be like over time will depend on the new technologies and applications that surface as well as on our initial willingness to explore, fail, adjust and then share successes.