Article
MaritimeONE Scholars: Nine Years in Maritime and Counting
The MaritimeONE Scholarship Programme, administered by the Singapore Maritime Foundation (SMF) since 2007, is an industry-backed initiative which aims to nurture talent for the maritime industry by empowering scholars to act on excellent opportunities for personal and professional growth. It is heartwarming to see that the collaborative efforts of the maritime community have been successful in developing the talent pipeline for the industry. Many MaritimeONE scholars have made the decision to enter, and remain in the industry, to carve out their own futures in their respective fields.
In this feature, we speak to Shahril and Raymond, previous recipients of the MaritimeONE scholarship, who both pursued a degree in Maritime Studies at the Nanyang Technological University (NTU) over nine years ago, to learn about their experiences as MaritimeONE scholars and their fruitful journeys in maritime upon graduation.
1. How long has it been since you have graduated?
Shahril: I graduated from the Nanyang Technological University (NTU) in 2011, so it has been about nine years since then.
Raymond: Likewise. I was in the same batch as Shahril.
2. Why did you decide to take up the MaritimeONE scholarship?
Raymond: I was offered the FSL Trust – MaritimeONE scholarship and decided to take it up as it would help ensure that my university tuition fees were taken care of, thus allowing me to dedicate my time to academic and extracurricular pursuits such as networking, internships, and joining the NTU tennis team.
Shahril: A senior, Koh Yongjie, a TORM – MaritimeONE scholar, had encouraged me to apply for the scholarship. He told me that grades are not the only requirement, citing his sponsor as an example, who looked beyond grades when assessing scholarship applicants. Eventually, I decided to apply for the scholarship and to my surprise, I was offered the TORM – MaritimeONE scholarship.
3. What was it like to be a MaritimeONE scholar?
Shahril: It was a very enriching experience altogether. We were given opportunities to participate in SMF's industry profiling initiatives to share our experiences as scholars and inspire the youth to explore maritime careers. I recall being featured on radio and print newspapers like TODAY and trade magazines. I also contributed content for a maritime skit that SMF produced, to raise awareness of the industry among schools. At the same time, the MaritimeONE scholarship opened doors to the industry, allowing me to interact with industry professionals, who have helped me in my personal and professional development.
Raymond: As what Shahril said, we had the opportunity to be invited to industry networking events, where we got to rub shoulders with many industry professionals, who were more than happy to share their knowledge and insights. I gradually built a network of contacts even before I entered the industry and still keep in touch with many of them after all these years.
4. Did the MaritimeONE scholarship help in preparing you for a maritime career? Why or why not?
Raymond: Yes, there were ample opportunities for me to attend conferences, seminars and networking events, which gave me a glimpse into what the 'real world' was like.
Shahril: Agreed. However, while interacting with industry professionals increased my knowledge and helped to prepare me for my career, I felt that more could be done to groom talent on a deeper level. The scholarship programme has evolved over the years, with an increasing number of initiatives to support scholars, such as the new mentorship programme. With this support, I believe scholars are better equipped to embark on their careers.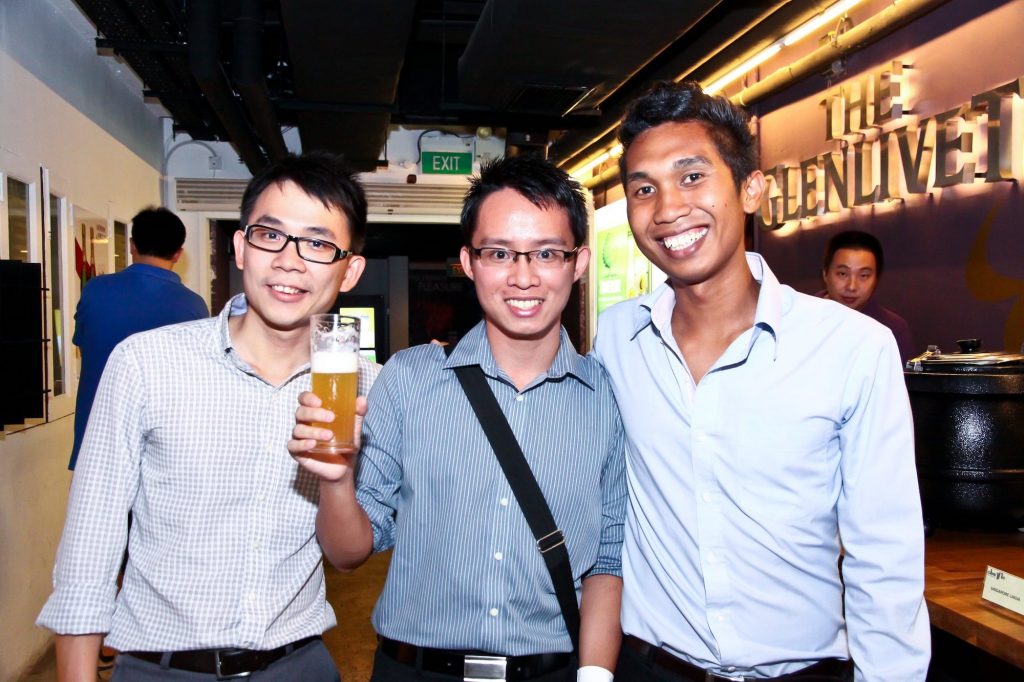 5. What are your thoughts on the evolution of the MaritimeONE scholarship programme over the years?
Shahril: One of the changes include opening the scholarship programme to non-maritime students – a change that I support fully – as this results in a greater pool of talent that maritime companies can select from. This also helps the industry get the best talents.
Raymond: Having a diverse set of talents can only benefit the industry. For instance, bringing in people with backgrounds in technology can help to support the industry's digital transformation.
6. What made you decide to start working in the maritime industry?
Raymond: I have always found the maritime industry exciting due to the international aspect of shipping.
Shahril: While my ideal career was to be a teacher, I decided to stay in the maritime industry after accepting the MaritimeONE scholarship.
7. What made you decide to stay in the company/industry?
Shahril: I started my career in Norden on August 2011, and I have worked there ever since (I left for another job in 2018 to vary my experience, but returned to Norden shortly after). I found that Norden is probably one of the best, if not the best, place to work in because they prioritised the development of their trainees. From providing their trainees mentorship to overseas work placements – this level of commitment to employee development was hard to find in other organisations. Furthermore, their flat organizational structure ensures swift decision making, which is key to succeeding in an industry as volatile as shipping.
It was also due to the industry's vibrant and globalised nature that convinced me to stay in maritime, where one gets to meet people from all around the world. Take the process of handling a shipment of coal from Indonesia to Philippines for example. One has to charter a vessel from its owners in London, hire a crew from Eastern Europe, before liaising with agents from Indonesia and Philippines. In such an interconnected environment, adaptability is key to ensuring everything runs smoothly.
Raymond: When I was volunteering at the Mission to Seafarers Singapore, I started to appreciate the significance of the industry and how the livelihoods of millions around the world depend on it. In the course of my career, I actually left for a short stint in the technology sector, but soon realised that nothing excited me more than working in the maritime industry. However, my experience in tech inspired me to bring some ideas into shipping to improve things. Thus, I founded Constant Bearing in early 2019. With my partner, we intend to revolutionise the maritime industry by improving the way that the port ecosystem works.
8. What were your career goals? Have you achieved them?
Raymond: I wanted to gain practical hands-on experience in the maritime industry upon graduation. I was very fortunate that the Management Trainee role I took on in my first job in Swiber allowed me to do so – I got to work in shipyards and on ships. In addition, I had the opportunity to work overseas, which was a real eye opener.
Another of my career goals was to make my mark in the industry by introducing tangible changes that can take the industry further. I am currently working on a software solution for a client, which I believe, will provide greater automation to ship agencies. I have yet to achieve that goal, but I am proud to say that I am living my dream!
Shahril: I have achieved my goal of working abroad when I was posted to Copenhagen for two years. My other goal was to encourage the younger generation to consider maritime careers, and I am happy to say that I successfully convinced my younger brother to switch from a career in outdoor adventure to maritime.
9. In your maritime journey thus far, what is one achievement you are most proud of?
Shahril: I am proud to be selected as a mentor in Norden where I get to nurture our trainees and I am currently in my second year as a mentor. My most memorable experience in this journey is guiding my first trainee to becoming one of Norden's rising stars, all within the span of one year.
Raymond: When I was working as an Owner's Representative in a shipyard in China, I was in charge of delivering six sister Anchor Handling Tug Supply Vessels (AHTS). Completing my first delivery gave me a huge sense of fulfilment, and I signed my name on one of the AHTS' tyre fenders. Months later, when I was in Saudi Arabia, I was really happy to find that my signature was still on it. I am also proud to have organised regular industry networking events for offshore professionals – the first of its kind back then.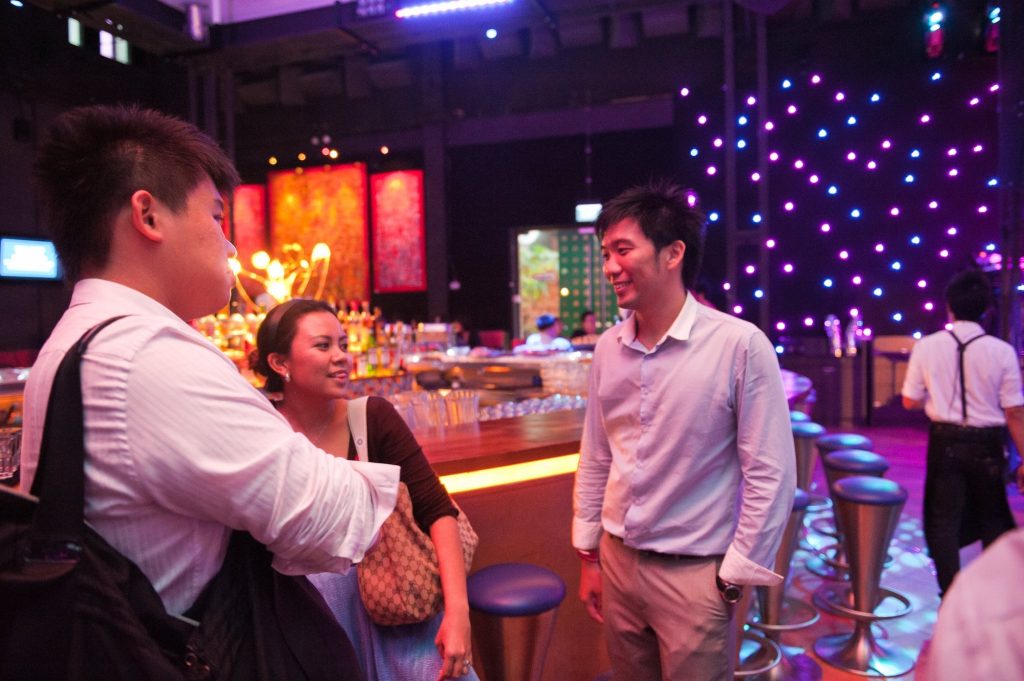 10. In your opinion, what more can be done to attract students to the maritime industry?
Raymond: I believe that SMF and MPA are on the right track in their efforts to raise awareness of the maritime industry and attract students to the industry. However, one suggestion is to provide and possibly fund overseas internships, to showcase the international aspect of shipping. It would also be good to show the significance of the maritime industry in the lives of people, in order to attract the sort who are looking to make a difference.
Shahril: Similarly, I think a lot has already been done in this aspect. Perhaps SMF could explore organising career talks for parents, and utilise social media even more, to target the younger generation.
Continue Reading
22 July 2020 Is HR essential? What role do HR professionals play in times of crisis? The Circle of HR InnOvators (CHRO) network was launched by the Maritime and Port Authority of Singapore (MPA) and the Singapore Maritime Foundation (SMF), as a platform for HR professionals to share best practices and insights into how HR…
25 June 2020 Amid the COVID-19 crisis, seafarers continue to play an important role in transporting vital goods to countries worldwide. Mr Mohamad Abu Bakar, Vice President, Singapore Organisation of Seamen (SOS), Mr Toh Soon Kok, Port Chaplain, Mission to Seafarers Singapore (MTSS), Mr Sulaiman Jamaludin, First Officer, NYK Shipmanagement, and Mr Muhamad Fareez Bin…
20 April​ 2020 Rama Chandran, Chairman of the Ocean Hull Committee at the International Union of Marine Insurance (IUMI) and member of the Marine Insurance Committee at the General Insurance Association of Singapore (GIA), shares with SMF the impact of IMO 2020 on shipping and marine insurance. 2020 began with one of the most significant…