Amid the COVID-19 crisis, seafarers continue to play an important role in transporting vital goods to countries worldwide. Mr Mohamad Abu Bakar, Vice President, Singapore Organisation of Seamen (SOS), Mr Toh Soon Kok, Port Chaplain, Mission to Seafarers Singapore (MTSS), Mr Sulaiman Jamaludin, First Officer, NYK Shipmanagement, and Mr Muhamad Fareez Bin Haris, Third Officer, Maersk Tankers, share with SMF the impact of COVID-19 on seafarers and what has been done to provide them with support.
With over 80% of world trade carried by sea, the maritime industry is the backbone of the global economy, transporting essential goods which range from raw materials like crude oil and iron ore to finished products like laptops and smartphones, all around the world. Just as how the industry is vital to international trade, the role of seafarers is indispensable in the movement of goods.
"Seafarers are at the heart of every economy," said Mr Mohamad Abu Bakar, Vice President, Singapore Organisation of Seamen (SOS). "They are fundamental to the world's supply chain."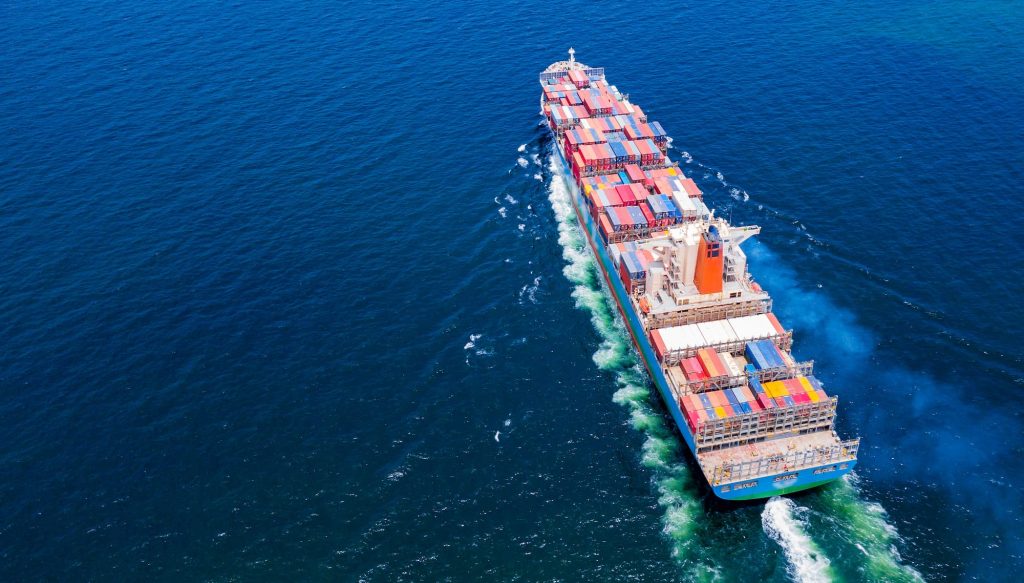 Even as the world comes to a near standstill in the face of a pandemic, global supply chains remain open and connected as seafarers continue to work around the clock to transport essential goods to people and organisations worldwide.
"Seafarers are on the frontline during this COVID-19 pandemic," said Mr Toh Soon Kok, Port Chaplain, Mission to Seafarers Singapore (MTSS). "During this critical period, they are exposed to risks, while maintaining the flow of vital goods, such as surgical masks, medication and medical equipment – all needed to tackle the pandemic."
Like any other job, this role comes with its share of challenges, such as rough weather, piracy threats and separation from loved ones. As governments react to the pandemic with lockdowns and travel restrictions, seafarers are unable to sign off or sign on.
"This causes mental stress and fatigue, as they are uncertain as to when they can return home," Mr Toh added.
"Seafarers onshore are also affected as they are unable to sign on," explained Mr Mohamad Abu Bakar. "They do not know when they will be deployed again, and how they are going to make ends meet until then."
Yet, in the face of these issues, some have continued to remain positive.
Mr Sulaiman Bin Jamaludin, First Officer at NYK Shipmanagement, had initially expected to return home by mid-April upon the end of his contract, just in time to observe Ramadan with his family, celebrate Hari Raya Puasa as well as his son's birthday. However, with the onset of travel restrictions, he could not be relieved in time.
"Having constant contact with my family and knowing that they are doing well back home helps me stay optimistic," said Mr Sulaiman Jamaludin. "The co-operation among co-workers onboard is also important in overcoming this period together."
"Not knowing when I will be repatriated in time is definitely a challenge both for myself and my family back home," said Mr Muhamad Fareez Bin Haris, Third Officer, Maersk Tankers. "But I try not to think too much about it by maximising my time onboard, such as taking online courses."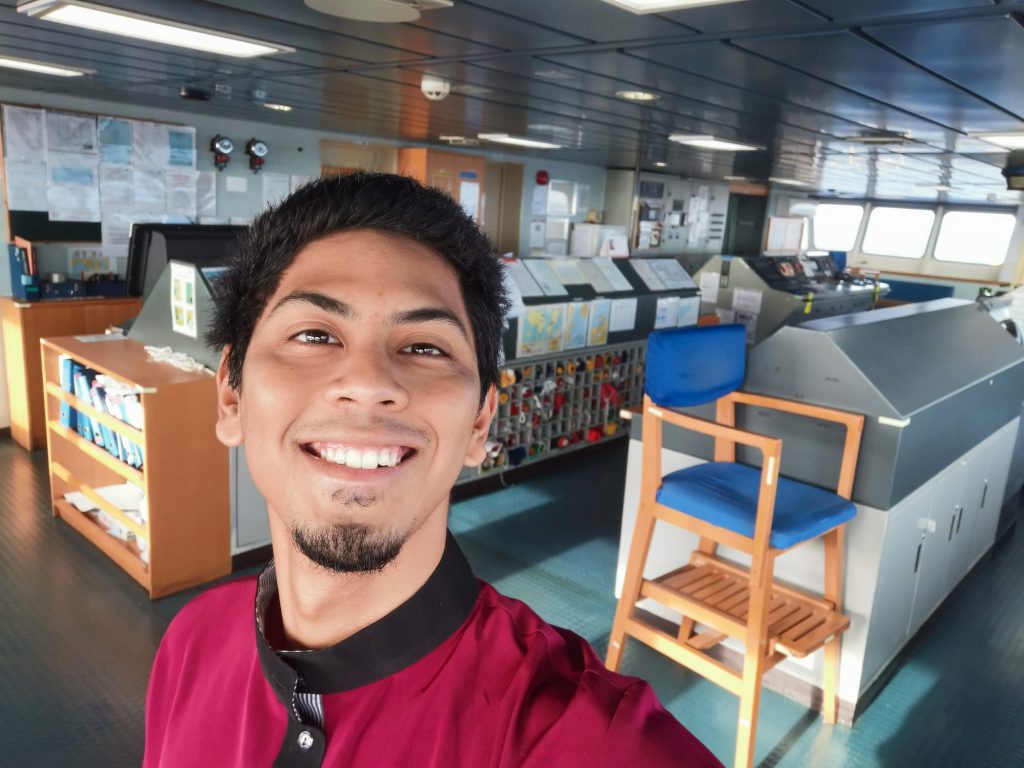 Maritime Community's Responses to COVID-19
Needless to say, a global pandemic affecting an industry that connects countries worldwide requires international collaborative efforts. Recognising the severity of the situation, the International Maritime Organisation (IMO) provided resources and urged member states to take action. Circular letters were issued to member states and international organisations containing guidelines to ensure a safe ship, facilitation of safe seafarer repatriation and considerations for post-COVID-19 operations, amongst others.
In Singapore, the Maritime and Port Authority of Singapore (MPA) responded promptly, swiftly engaging agencies and industry partners such as the Singapore Shipping Association (SSA), Singapore Maritime Officers' Union (SMOU) and SOS, to bring forth solutions. The MaritimeSG Together Package worth S$27 million, was initiated by MPA to provide targeted support for maritime companies, individuals and seafarers.
"Although I have not required any form of assistance from MPA, I understand that they have been providing monetary assistance and job offers to my batch mates to help them tide over this uncertain period," said Mr Fareez Haris.
Other financial relief measures include SMOU and National Trades Union Congress (NTUC)'s Care Funds targeted at SMOU members.
Apart from financial assistance, the MPA has endeavoured to ease crew change restrictions while ensuring a minimal risk of community spread. Moreover, industry associations have also provided assistance. The SSA initiated the formation of The Singapore Crew Change Working Group (SGCCWG) with its tripartite partners: the MPA and the SMOU, in cooperation with the International Maritime Employers' Council Ltd (IMEC) and World Shipping Council, and jointly developed a COVID-19 Singapore Crew Change Guidebook to help companies effect crew change in Singapore amid the global pandemic.
Since March 27th, there has been over 13,000 approved crew change cases in Singapore during the COVID-19 period.
"These initiatives have provided much support and encouragement to the seafarers," shared Mr Mohamad Abu Bakar. "As we continue to appreciate healthcare workers at the frontline, the maritime community reminds seafarers that they are not forgotten, and are celebrated as unsung heroes during this pandemic."
Shipping companies play an equally important role in improving their employees' welfare during these challenging times.
"Many companies are urging countries to recognise seafarers as essential workers," said Mr Mohamad Abu Bakar. "They are calling for governments to allow international travel so that crew change can be carried out and seafarers can return home."
"My company has strived their best in making crew change possible, initiating deviations of routes for some ships to allow for crew change whenever feasible," shared Mr Sulaiman Jamaludin. "They have also increased the internet speed onboard for better communications between the crew and their family, which has been very helpful."
As many seafarers are unable to renew their certificates at this point, MPA and the Infocomm Media Development Authority of Singapore (IMDA) have allowed for the extension of Standards of Training, Certification and Watchkeeping (STCW) certificates, in line with the IMO.
"One of my STCW certificates has expired and a few others, including my Certificate of Competency, are expiring soon," said Mr Sulaiman Jamaludin. "As I could not be relieved in time, I was able to obtain a six-month extension approval from MPA with the help of my company."
Such extraordinary times call for all hands on deck. Organisations such as MTSS and SOS who are dedicated to ensuring that seafarers are well-represented and cared for, work tirelessly to help in any way they can.
"During this period, as we can no longer meet seafarers in person, we have made our contact details available on both our website and MPA's website, so they can reach out to us if necessary," explained Mr Toh.
"SOS has prepared 650 care packs containing surgical masks, hand sanitisers, anti-bacterial hand wash and anti-bacterial hand wipes to members based in Singapore," Mr Mohamad Abu Bakar added. "For seafarers onboard, MPA has helped to distribute these care packs since we are not permitted to visit them.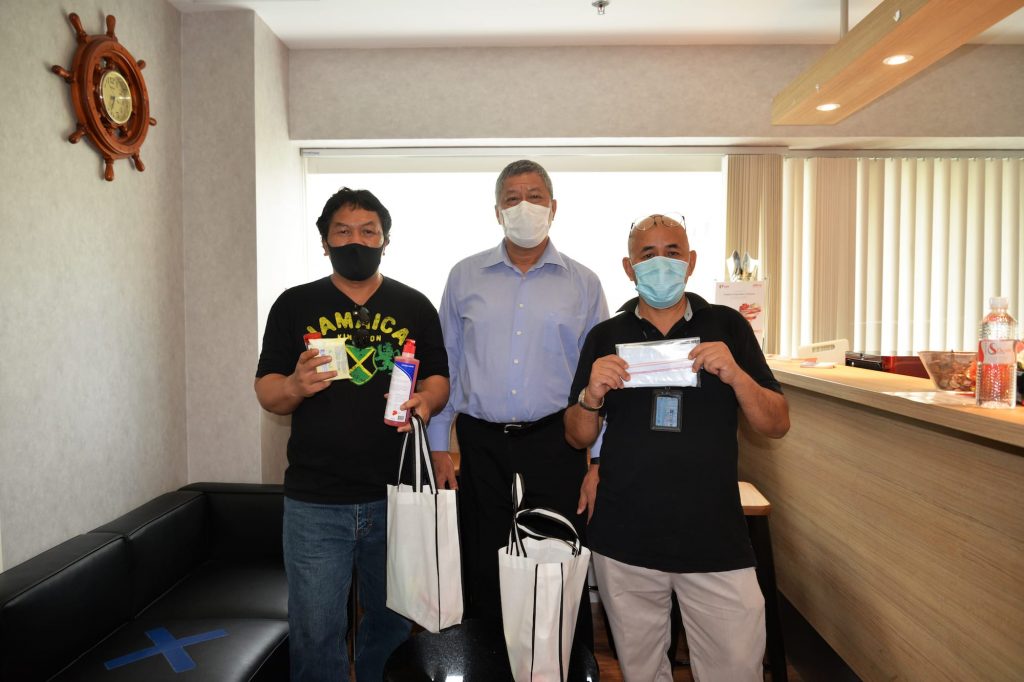 What More Can Be Done
Maintaining the continuous flow of goods while ensuring the health and safety of seafarers is no doubt a difficult balancing act. Given the interdependent and interconnected nature of the maritime industry, it takes the collective effort of governments, industry associations and maritime companies to tackle the challenges posed by the pandemic.
While many initiatives have been rolled out, Mr Toh believes that more can be done.
"For example, more shipping companies could bear seafarers' expenses on transfer arrangements between ships and airports, as well as accommodation during the mandatory quarantine period upon arrival at another country for crew change," he suggested.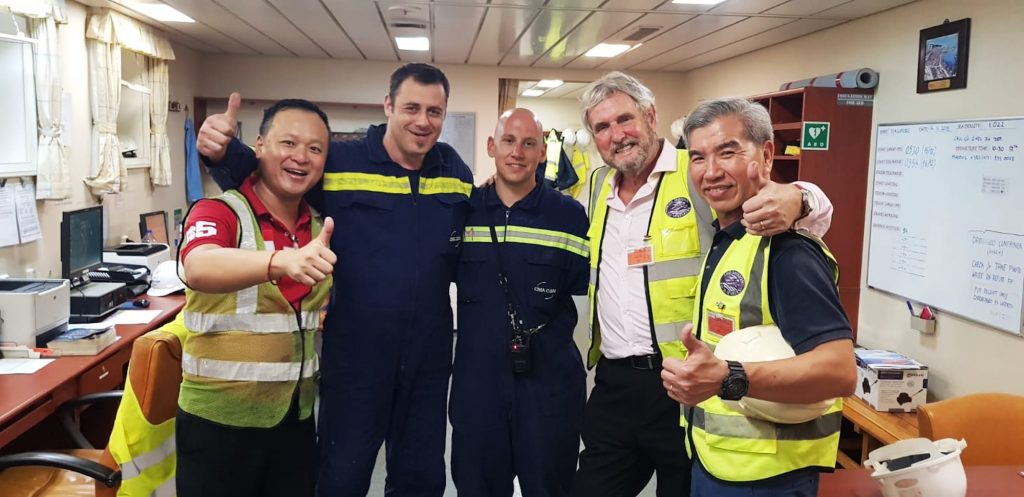 Mr Mohamad Abu Bakar added that providing exercise equipment onboard could encourage seafarers to keep fit, especially during this period, when shore leave is limited.
Ultimately, it is uncertain when the world would return to a time before COVID-19. The pandemic has highlighted the importance of adaptability in difficult times and the ability of companies to prioritise its people in their business processes.
"Companies are in talks with the authorities to work out special arrangements for seafarers in the event of another pandemic," said Mr Mohamad Abu Bakar.
Seafaring – A Worthwhile Career
At the end of the day, seafarers are the driving force behind the continuous flow of goods. Despite the accompanying challenges, Mr Fareez Haris believes that a seafaring career is a very fulfilling one.
"I like that there is a clear career path and I get to learn from the Captain directly," he shared. "I also get to travel the world, see new sights and meet different people. Like many other seafarers, I aim to take command of a ship in the future."
"Seafaring can be tough," Mr Sulaiman Jamaludin admitted. "But ultimately, it is a really satisfying and rewarding career. A ship provides a unique working environment and exciting experiences that cannot be found ashore. Seafaring has taught me how to be more patient, responsible and disciplined. It also showed me the importance of having family support. Overall, I can say that I am definitely a much more resilient and independent individual than when I first started, 12 years ago."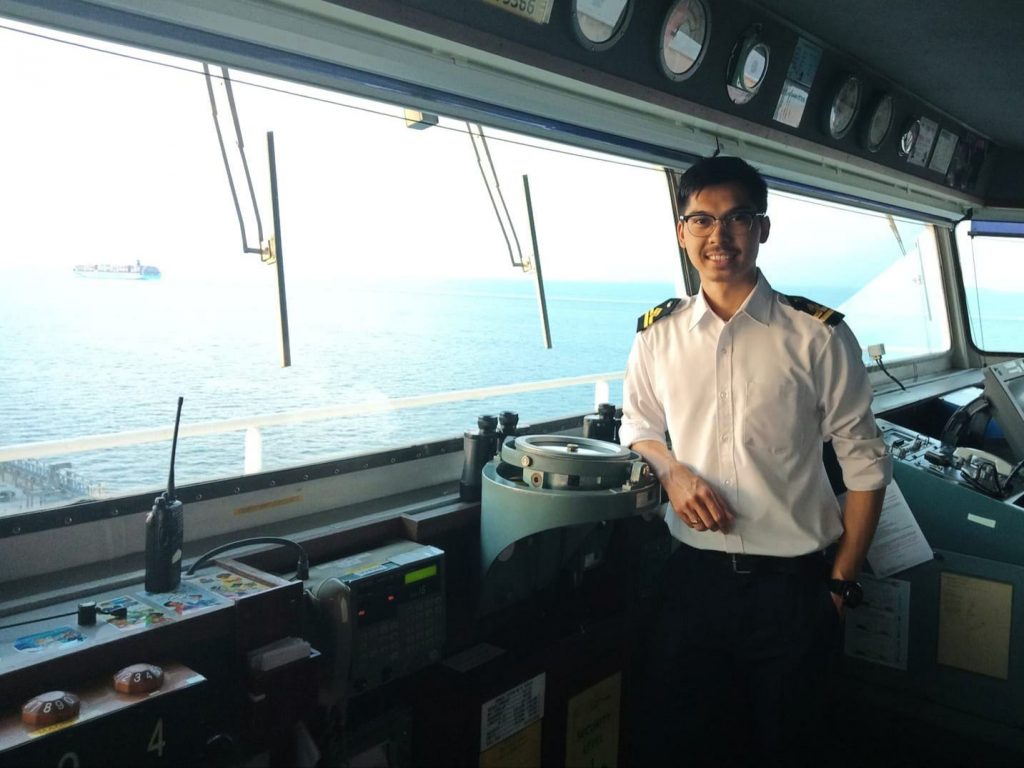 As the maritime community commemorates the 10th anniversary of the Day of the Seafarer, it is imperative that the industry continues to stand in solidarity with this group of key workers through raising awareness, maintaining dialogue and providing tangible support to them.
Continue Reading
20 April​ 2020 Rama Chandran, Chairman of the Ocean Hull Committee at the International Union of Marine Insurance (IUMI) and member of the Marine Insurance Committee at the General Insurance Association of Singapore (GIA), shares with SMF the impact of IMO 2020 on shipping and marine insurance. 2020 began with one of the most significant…
Steen Lund, Chairman of the Singapore Shipping Association's Digital Transformation Committee 10 March 2020 Digitalisation is key for the maritime industry to stay relevant as future trade will largely operate in a digitised environment. Steen Lund, Chairman of the Singapore Shipping Association (SSA)'s Digital Transformation Committee (DTC), shares with SMF how industry stakeholders are supporting…