The advent of digitalisation in the maritime industry has not only spurred organisations to digitise their processes but have also attracted start-ups that offer innovative solutions to help the industry address inefficiencies. In this article, we hear from Mr Stephen Ho, Group COO of Skylab and Mr David Yeo, founder and Group CEO of Innovez One as they share about the role start-ups play in the industry's digitalisation journey and how maritime organisations should respond to achieve maximum benefits.
With its largely manual processes and preference for paper-based operations, the maritime industry is often regarded as a conservative one. However, industry players have come to a common consensus in recent years, that organisations must adapt in order to survive in an increasingly volatile business environment. With each step of the supply chain, there is much potential for innovation. Maritime organisations are incorporating new technologies to optimise processes and investing in research and development to find new ways to remain competitive. As such, we are witnessing a digital revolution in one of the oldest industries in the world. This has also attracted a group, eager to tap on this vast potential and make their mark in this important industry – technology start-ups.
Resolving Shipping's Challenges with Technology
"Start-ups are able to bring fresh perspectives to the pain points faced by the industry and can adapt their products and solutions that have worked in other industries to address maritime related challenges," shared Mr Stephen Ho, Group COO of Singapore-based deep technology company, SkyLab.
Together with his team, Mr Ho recognised that the maritime industry faced a challenging communications environment due to its reliance on satellite links. With the industry's complex operations and processes, a seamless flow and exchange of data are crucial in ensuring that the supply chain moves smoothly.
"Constantly changing bandwidths, packet losses and latency, network congestion and retransmission are likely to hamper the smooth flow of internet traffic through wireless networks. This poses a tremendous challenge in the large-scale adoption of IoT, and its corresponding benefits and values, in the maritime industry," Mr Ho shared.
Having already deployed their robust enterprise grade Industrial IoT (IIoT) and edge cloud solutions to other sectors like telecommunications and green energy, the team saw an opportunity in shipping. SkyLab's data transport accelerator engine (STA™), which is developed in-house, thus aims to overcome current limitations of satellite communications.
Although the industry is well into its digital transformation journey, Mr David Yeo, founder and Group CEO of Innovez One, a tech company focused on delivering smart-tech and Artificial Intelligence (A.I.) solutions, realised that digitalisation seemed to only be reserved for larger, top-tier ports and established operators. This results in an imbalance where smaller ports are left to digitise with limited resources, where they are unable to fully reap the benefits of new technology. Innovez One was thus founded to democratise digitalisation by automating complex maritime operations, empowering interoperability between players in the maritime supply chain and enabling port call optimisation for all – regardless of size or stature.
"There is no reason why every port cannot be a smart port; digitalisation should be for the masses, not the few, and we have the technology to help ports increase the efficiency, sustainability and profitability of their operations," Mr Yeo explained.
Their marineM platform, powered by A.I., helps users optimise critical resource allocation for their operations, such as in planning and dispatching of pilots and tugboats, which can be monitored in real-time.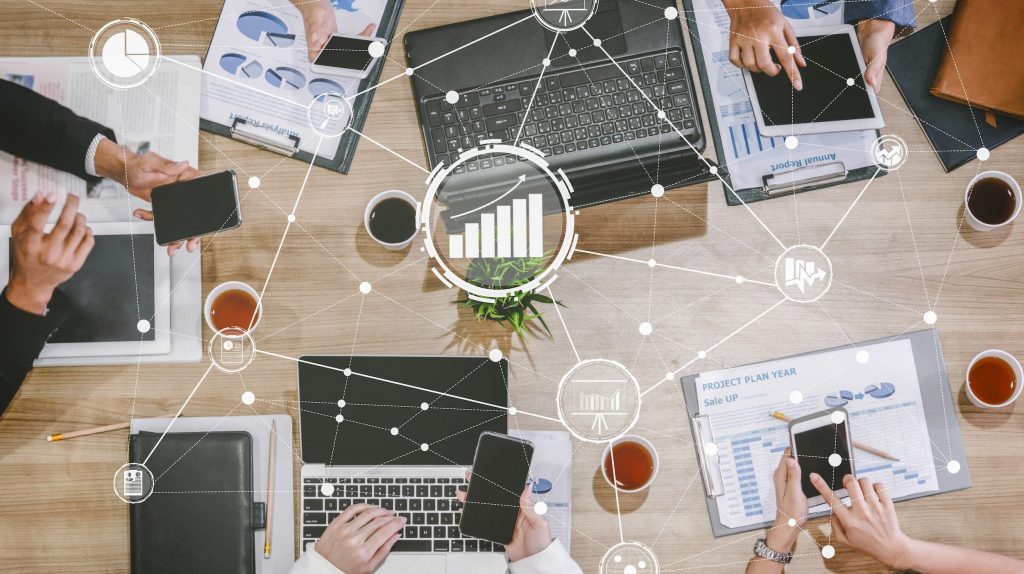 A Two-Way Partnership
Despite the myriad of innovative solutions that start-ups can offer, maritime companies need to move away from conservative mindsets, be willing to adopt these changes and open to collaboration. Conversely, technology companies entering the industry without receiving insights from established maritime firms will miss crucial information that can help guide the team to engineer the right solutions.
"Maritime is a uniquely complex sector. There is so much potential for digital solutions, but it also means it's uniquely difficult to solve them," Mr Yeo pointed out.
Both Mr Yeo and Mr Ho agree that maritime companies have been generally receptive to new solutions.
"For instance, we worked with Bernhard Schulte, DM Sea Logistics, GAC Group, Kian Lian Ferry and HHH Marine Launch to automate and digitise Singapore's last-mile delivery of launch operations at Marina South Pier and West Coast Pier. Everyone appreciated our in-depth sector knowledge and our ability to use digital solutions to unlock short and long-term efficiencies," Mr Yeo shared.
Similarly, during SkyLab's journey through the Maritime and Port Authority of Singapore's (MPA) Smart Port Challenge, their 8-week 'incubation' period saw many industry veterans sharing the challenges they faced with the team while offering suggestions on how SkyLab could refine their products that better suited maritime.
With an increasing number of start-ups entering the industry offering a myriad of ideas to plug the gaps in shipping's drive for digitalisation, how can we prevent these offerings from becoming merely patchwork solutions?
"I believe the adoption of innovative solutions is driven by three key factors: frequent exchanges between start-ups and the industry, cross – fertilisation of ideas and the need to address real business needs," Mr Ho highlighted. "The key takeaway for us was that an innovative solution should not be an end unto itself and must address a real business or operational need."
Mr Ho recognised that they had to look at how their solution could address a maritime-specific challenge, and how this would play out in the larger supply chain. Originally developed for the solar sector, SkyLab's data logistics products had to undergo rounds of refinement to ensure their solutions could address maritime specific challenges, despite the similarities of needs across industries.
The proliferation of start-ups can also lead to a proliferation of standards or ideas that do not necessarily work well together. Mr Yeo pointed out that in the port sector, interoperability and compatibility are important in ensuring that ports can communicate with one another and with other service providers to operate without interruption every day of the year.
"As ports digitise, the solutions that they develop must be based on a strategic port management framework with a common set of criteria – one of which would be to ensure that management systems support an open architecture to enable different players to co-exist and be interoperable with each other, in real time," he elaborated.
Fostering a Culture of Innovation
As summarised by many – the maritime industry is ripe for disruption. Fostering a culture of innovation is crucial in ensuring that the industry remains open to transformation both from within, through digitising current practices, and without, through drawing inspiration and ideas from those outside the industry.
"When start-ups see that their efforts have the possibility of bearing fruit and industry players recognise that they can enhance their business operations by adopting a start-up's product that they might not otherwise have been able to obtain from the market, both parties stand to benefit. This goes a long way in creating a culture of sustained innovation," Mr Ho shared.
Additionally, Mr Yeo highlighted that both public and private groups have a role to play in this.
"By bringing key players together, all parties can contribute to shipping's digital revolution. This includes mentoring and funding through programmes such as MPA's MINT fund and initiatives such as PORT XL, which offer valuable support to empower start-ups to make a difference," he added.
With the numerous developments of technology and endless possibilities that this could unlock for the industry, what does a fully digitalised industry look like and how far along are we in achieving this vision?
Mr Ho believes that this would entail robust and expeditious data exchange between vessel to shore, allowing fleet owners to receive updates on potential issues pertaining to the fleet and crew in real time. For Mr Yeo, an entirely digitalised sector would be one that has replaced manual systems with digital solutions that can reduce costs and boost overall productivity. It would also result in every port becoming smart ports.
"However, we still have a lot of progress to make," Mr Yeo shared. "Information needs to come off whiteboards and excel sheets and into databases – a basic and not a necessarily hard step for the industry to take, which can lead to much bigger things. Digitalisation does not mean that everything is automated. What it does mean is that all the data about where things are, and where things need to be, is captured in a way that makes the industry as efficient as possible."
Continue Reading
9 February 2021 In an industry that transports more than 80% of globally traded goods, data-driven processes and insights can help enhance efficiency and overall productivity. In this article, Dr Shahrin Osman, Regional Head of Maritime Advisory, SEA, Pacific & India at DNV GL, discusses the importance of leveraging big data in the maritime industry…
2 December 2020 Singapore's journey from a port city to a Global Hub Port and leading International Maritime Centre (IMC) has not been an easy one. In this article, we hear from Mr. Chua Chye Poh, Founder and Chief Executive Officer (CEO) of ShipsFocus Group, and Prof. Lee Loo Hay, Director of the Centre for…
6 October 2020 Mr Punit Oza, Executive Director and Registrar of Singapore Chamber of Maritime Arbitration (SCMA), shares with SMF six ways to resolve maritime disputes smartly and effectively, from paying attention to the dispute resolution clause in the contract, even before there is a dispute, to using SCMA to resolve those disputes. Let me…