About the Event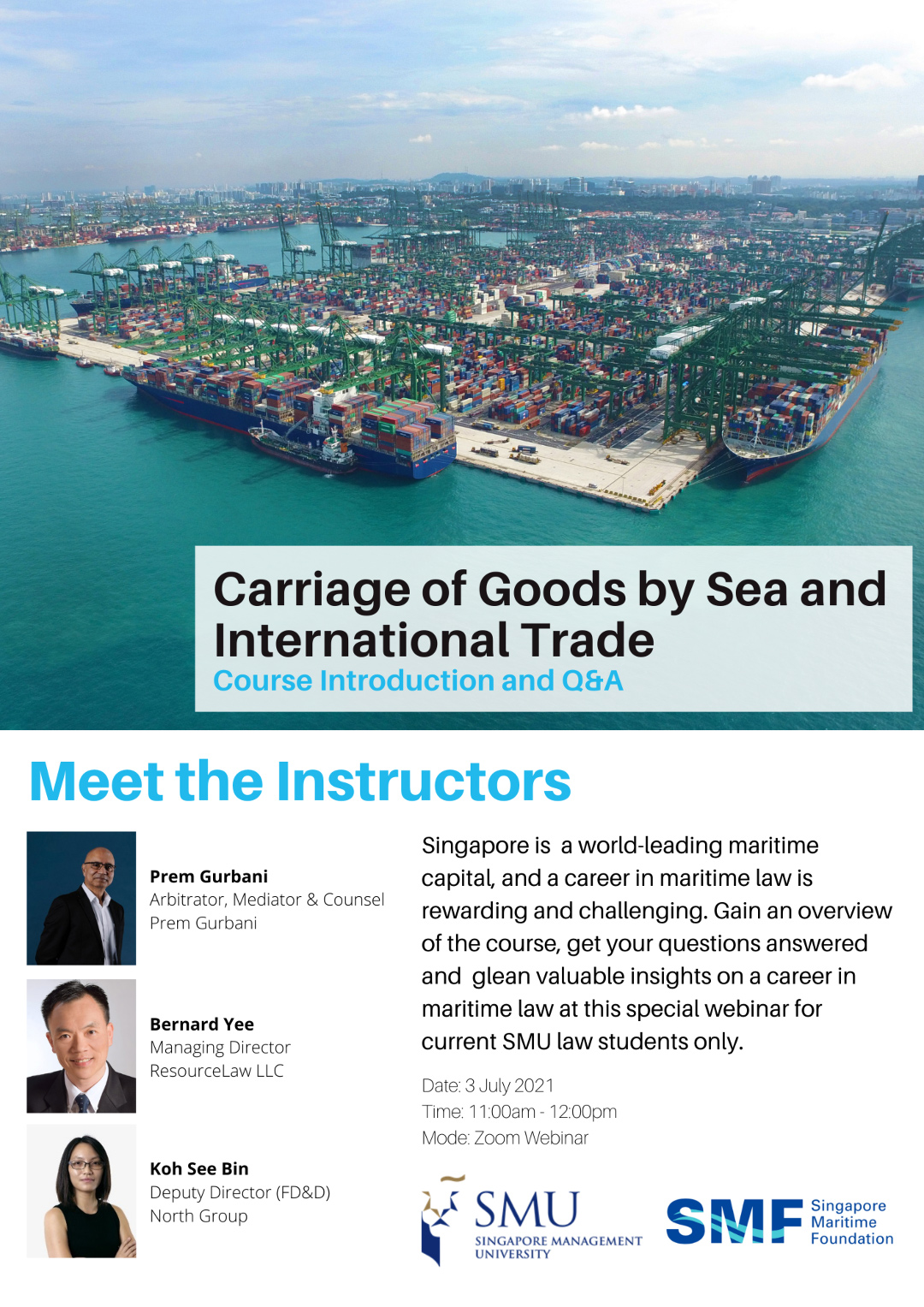 Singapore Maritime Foundation held a webinar on "Carriage of Goods by Sea and International Trade".
Singapore is a leading maritime capital and a career in maritime is equal parts challenging yet rewarding. The session provided an overview of the course and sharings from industry professionals.
3 July 2021 11:00am - 12:00pm
Open to SMU Law Students Only
REGISTER
About the Organizer
The Singapore Maritime Foundation (SMF) was established on 27 January 2004 to facilitate dialogue and cooperation among maritime stakeholders from the public and private sectors. As the bridge between the public and private sectors, SMF aims to provide the industry with a clear and representative voice, and spearhead projects to boost its development.
SMF also organises and participates in a host of maritime events to strengthen the Maritime Singapore brand. To date, SMF has significantly benefitted from strong support from all sectors of the industry which has enabled the organisation to reach out directly to the community for new areas of work to improve the current maritime ecosystem.